Breakfast and brunch. Lunch and Munch - one day at Kulturhuset.
In order to feed a full house from morning until evening, we had to go beyond a single culinary concept day in, day out. We have therefore decided to focus on each meal separately.
Breakfast, Brunch, Lunch and Snacks. Within these categories we make food we appreciate during the different times of the day. Simple food comprised of honest ingredients. Most of the food we make ourselves in house, but occasionally we also cooperate with dedicated, local producers and buy from them.
Breakfast every morning from 8/11am
Start your morning off right with a proper breakfast! From early on we serve freshly made sandwiches and baguettes with bread from Åpent Bakeri, enjoy it with your morning coffee and the newspaper, or just on the go! We also serve our house made chia puddings with jam and granola or dried fruits, fresh Røros yoghurts and overnights oats!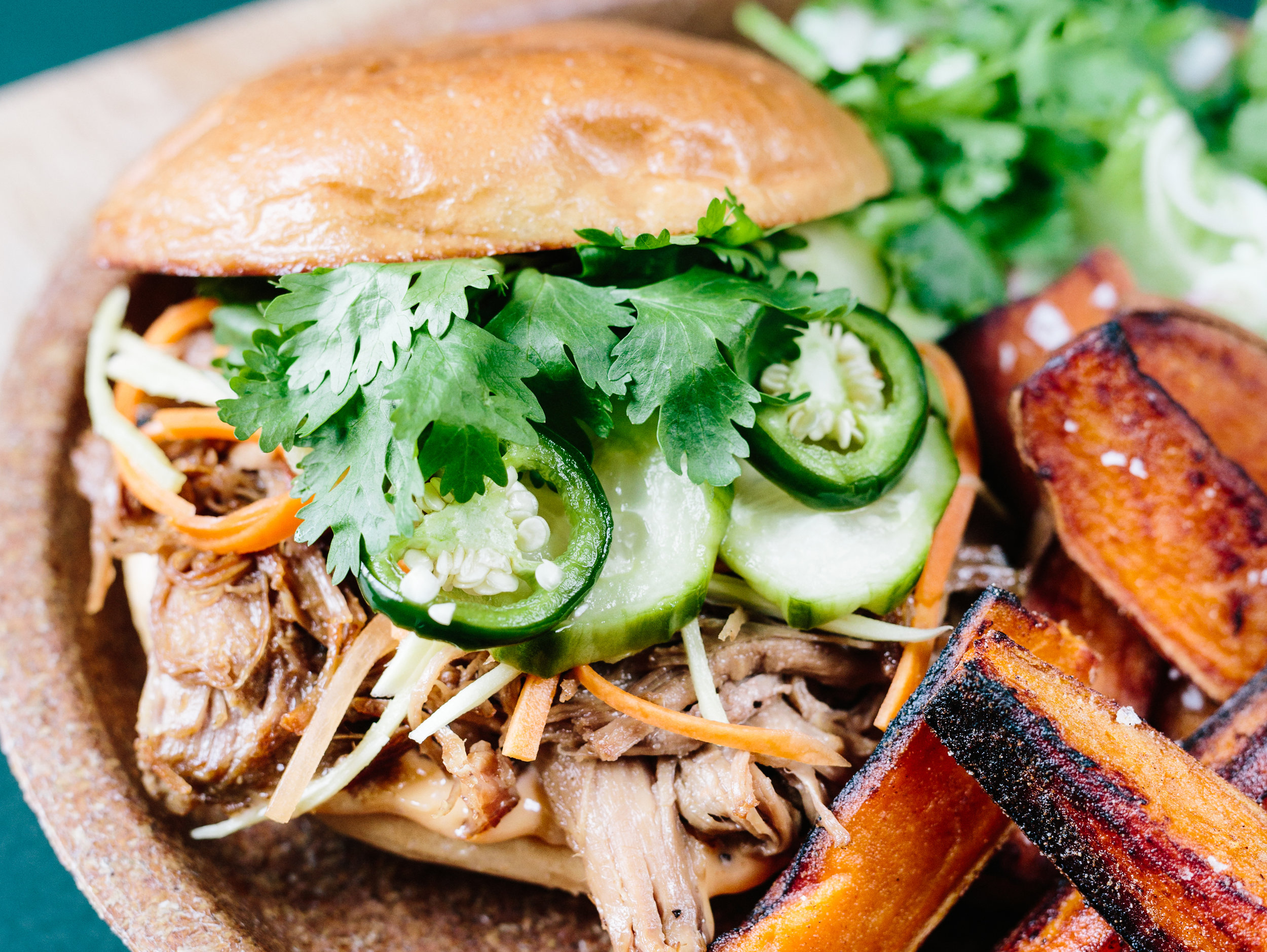 Kitchen - Mon-Fri 11am – 8pm
Sat-Sun 11am – 4pm
Come and try one of our many homemade courses. With inspiration from world flavours and high quality raw produce there is something for everyone!
Events and bigger groups
For bigger events there is an own menu, and unique guidelines when it comes to ordering and service. Feel free to visit our arrangement page for more info!
You'll find the arrangements menu here: